Sebastian Grüner
Personal Training
Bodybuilding...?
Teambuilding!
Corporate fitness: workshops & group courses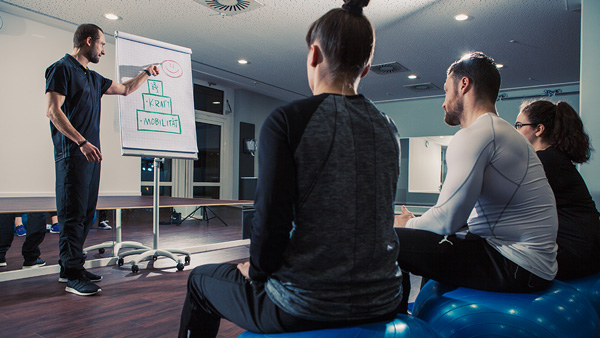 Corporate fitness
activity and sustainability
Especially those who sit for a long time should move a lot - why not jointly with colleagues?! That is why I am offering your company individual training programs for the entire team. Regular group trainings can improve your employees' health, motivation and productivity. In a joint effort we strengthen the muscular system, reduce risk factors for cardiovascular diseases and prevent back pains as well as physical complaints actively.
Building on a movement analysis - the Functional Movement Screen FMS® - we will develop an individual training and nutrition program for each employee if required.
Possible training priorities are:
back training

flexibility and relaxation

stress and aggressiveness reduction

healthy nutrition and effective weight reduction (despite canteen!)

interactive training in order to strengthen the team spirit
In addition or alternatively I gladly train you and your employees with lectures and seminars on the issues of health and fitness.
BENEFITS
motivation
attractiveness
fitness
health
wellbeing